Circularity and Sustainability in the Food System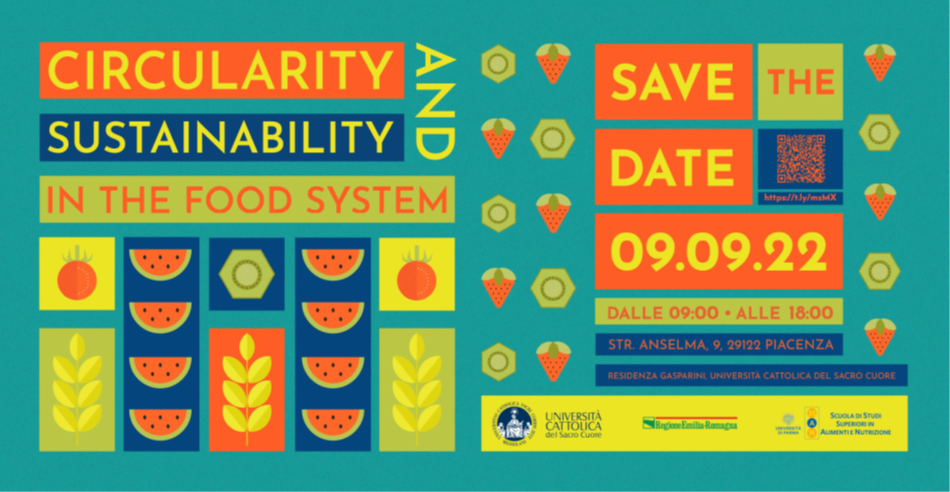 Evento organizzato nel contesto del progetto regionale "Sostenibilità alimentare: da problema globale a opportunità di sviluppo socioeconomico regionale" che si terrà il prossimo 9 settembre presso la Residenza Gasparini dell'Università Cattolica di Piacenza.
Questo appuntamento rappresenta la seconda "puntata" del convegno organizzato a Salsomaggiore lo scorso 6 giugno.
Il programma completo è scaricabile direttamente sul sito dell'evento da cui ci si può già iscrivere.